Daniel Boone Backcountry Byway
The byway was created for anyone driving a capable 4WD vehicle to access miles of beautiful trails and roads throughout the Eastern Kentucky area. Many of trails are near Red River Gorge spanning Powell, Estill, Lee, Wolfe and Menifee Counties.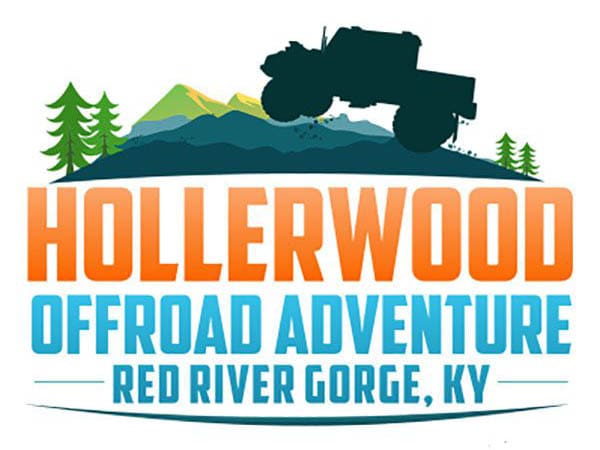 Offroad adventure for the whole family! Hollerwood Offroad Adventure Park is a unique desitnation for all riders. It is 2,500 acres of valleys and ridges, making every trail an obstacle with breathtaking scenery.
Permits are required at Hollerwood and are available at their main office or on the website. ATVs, UTVs and full size capable 4×4 vehicles (Jeep Wrangler) can utilize the Hollerwood trail system.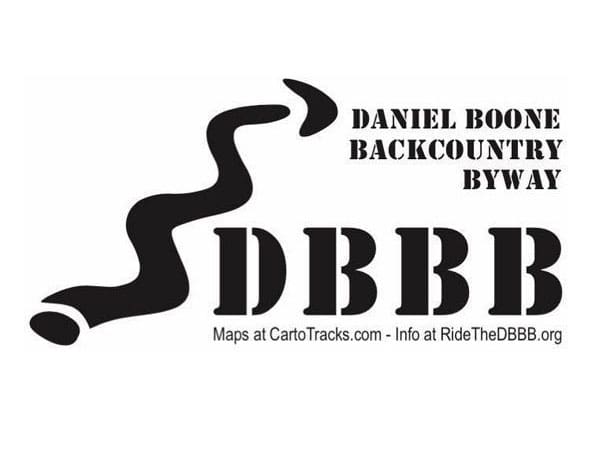 The Daniel Boone Backcountry Byway (DBBB) is a moderately difficult, high clearance route for licensed, street legal 4WD vehicles. It utilizes historic county roads around the Red River Gorge and Daniel Boone National Forest. It contains terrain surfaces varying between one third gravel, one third trail, and one third asphalt. The trail system is public, open all year and free for use by licensed vehicles. It is important to follow the DBBB map and remain on the designated trail system.
Tread Lightly
With your help we can maintain the trail system to guarantee access for future generations. Please remember when enjoying the Red River Gorge area's off-road trails, apply the "Tread Lightly" principles. You can learn more on the treadlightly.org website.
Travel Responsibily
…on land by staying on designated roads, trails and area. Go over, not around, obstacles to avoid widening the trails. Cross streams only at designated fords. when possible, avoid wet, muddy trails. On water, stay on designated waterways and launch your watercraft in designated areas.
Respect the Rights of Others
…including private property owners, all recreational trail users, campers and others so they can enjoy their recreational activities undisturbed. Leave gates as you found them. Yield right of way to those passing you or going uphill. On water, respect anglers, swimmers, skiers, boaters, divers and those on or near shore.
Educate Yourself
…prior to your trip by obtaining travel maps and regulations from public agencies. Plan for your trip, take recreation skills classes and know how to operate your equipment safely.
Avoid Sensitive Areas
…on land such as meadows, lake shores, wetlands and streams. Always ride with caution any time water is present. Wet soils are more susceptible to damage. Riding along river and stream beds causes erosion and habitat destruction. Stay on designated routes. This protects wildlife habitats and sensitive soils from damage. Don't disturb historical, archeological or paleontological sites. On water, avoid operating your watercraft in shallow waters or near shorelines at high speeds.
Do Your Part
…by modeling appropriate behavior, leaving the area better than you found it, properly disposing of waste, minimizing the use of fire, avoiding the spread of invasive species and repairing degraded areas.
Education Tips DBBB Off-roading F.A.Q.
Here are some general answers to frequently asked questions about the Daniel Boone Backcountry Byway. For more in depth information and upcoming events, please visit their ridethedbbb.org website.
Is the DBBB open year round?
Yes, because the Byway is composed of public roads and property it is continuously open (unless maintenance or county work requires part of the route to be temporarily closed or altered). We do ask that users of the DBBB keep weather conditions in mind and refrain from traveling the route when usage could lead to increased wear or erosion of the roads and trails. Please consider the surface conditions as Freeze/Thaw cycles and heavy rain plus spinning tires leads to increased/accelerated erosion. The best time to ride the DBBB is April – November so plan accordingly.
What vehicles can use the DBBB?
The Byway is comprised of county roads which by Kentucky state law require vehicles operated on them to be licensed and insured (including motorcycles). Because of this ATVs and UTVs are not legally allowed to use the Byway. If you are operating a vehicle on the DBBB please make sure that it is current on its registration/insurance and that it meets all safety requirements to be operated on a public roadway.
Who operates and maintains the DBBB?
The DBBB is made possible by Powell, Estill, Lee, Wolfe, and Menifee Counties and their respective Judge Executives. The Byway is supported by Southern Four Wheel Drive Association (SFWDA), Ohio River Four Wheelers, Kentucky Toyota Land Cruisers, Kentucky Krawlers, The Trailkeepers Foundation along with many local groups and individuals. Maintenance and expansion of the DBBB is accomplished through grants and donations from fundraisers, groups and individuals.
Is there a map of the DBBB available?
While there are many map files found on the internet and from certain retailers they unfortunately cause users to trespass on to private property as well as US Forest Service areas. The only official and up to date map of the Byway is available from Cartotracks. It works on iPhone and Android devices and does not need a cell signal once downloaded as it relies solely on GPS built into the phone/device along with the PDF map.
Is there camping along the DBBB?
There is free dispersed camping marked on the map on Daniel Boone National Forest land along Spaas Creek Road and permit camping along Indian Creek Road. Permits can be purchased locally at various locations around Slade. There are also multiple private campsite and cabin rentals in the Red River Gorge area.
What vehicle equipment is recommended for the DBBB?
While the Byway was created to allow stock 4WD vehicles to traverse the entire route, weather and changes in certain trail sections can cause the difficulty to increase at certain times. While AWD vehicles have become more popular they oftentimes don't offer the ground clearance or drivetrain to successfully navigate all sections of the DBBB. It is always recommended to never travel alone so please enjoy the Byway with at least one other vehicle. Recommendations: two vehicle minimum, 31″ tire minimum 33″ recommended, traction aids or rear locker, winch, straps, and the knowledge to use them. This route is not easy, travel at your own risk!
How long will it take me to complete the DBBB?
Factors such as group size, weather conditions and driver experience can all affect the speed at which you can complete the entire Byway. Most visitors take a full one to two days to cover the entire route. You can also easily split up the DBBB in to smaller sections that can be covered in less time by using the official map from our partner, Cartotracks.